Southwest High School
Class Of 1967
In Memory
Russell Handy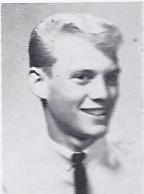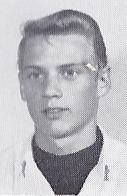 Date Of Birth: 6-2-1949
Date Deceased: 1-26-2015
Age at Death: 65
Cause of Death: Cancer
Classmate City: Kansas City
Classmate State: MO
Classmate Country: USA
Was a Veteran: No
Survived By: Son Christopher R. Handy, Gainesville FL Daughter Danielle Grandchildren James,Katie,Veronica and Cameron

When he was 19 he put together, from a Heathkit my parents' first color television. Before that, he rehabbed my mom's 1957 Corvette, putting in a Hurst shift, 302(?) OHC engine, black rolled and pleated leather, and painted it midnight blue with metal flexk paint. Mental illness claimed much of his life, he could have done some really marvelous things, especially in the field of electronics. (Submitted by Rusty's sister Renee, SW class of 1969).