Southwest High School
Class Of 1967
In Memory
Cynthia Heisterberg (McCormick) VIEW PROFILE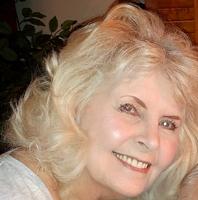 Cynthia McCormick, age 70, of Kansas City, Missouri, passed away peacefully on March 13, 2020. A Celebration of Life will be held for family and friends at a later date, due to Covid-19.
Cindy was born on June 6th, 1949 in Kansas City, Missouri, to Marvin Robert Henry (Bob) and Georgia (Van Pelt) Heisterberg. She was the oldest of four children.
Cindy attended Southwest High School in Kansas City, and it is during this time she met her future husband from a neighboring high school, Francis Thomas McCormick (Tom). Tom and Cindy married on April 25th, 1970, and Cindy quickly became a cherished member of the McCormick family.
Cindy was loved by all who knew her, maintained life-long friendships, and made new friends right up until the end. Cindy's happiness centered around family; she was a loving wife and mother, and a doting grandmother and aunt. She loved animals, especially dogs, affectionately referring to them as her kids and granddogs.
Cindy worked 30+ years for American Family Insurance, doing what she did best, taking care of others. She retired to spend more time with her husband, children, friends and beloved grandchildren. She happily watched her two youngest grandchildren weekly the last five years and met her eldest grandchild frequently for lunch dates.
She is preceded in death by her parents, Bob & Georgia Heisterberg, brother Richard (Richie) Heisterberg, and in-laws, Vincent and Florence McCormick. Cindy is survived by her loving husband of almost 50 years, Tom McCormick, daughter Heidi Monaghan (John), son Shawn McCormick (Krissy); grandchildren Kyle Marshall, Kellan McCormick and Everly McCormick; sister's Lisa Sipes (Michael) and Terri Eisnaugle (Steven) as well as many nieces, nephews, sister and brother -in-laws and very dear friends.
In lieu of flowers, the family suggests memorial contributions to Kansas City Hospice House, 12000 Wornall Road, Kansas City, MO 64145.
https://www.dignitymemorial.com/obituaries/kansas-city-mo/cynthia-mccormick-9084769
Click here to see Cynthia's last Profile entry.