Southwest High School
Class Of 1967
In Memory
David Segelstein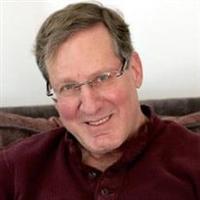 We've received several notices from classmates about the passing of David Segelstein. The obituary below is worth the read. A link to the Louis Memorial Chapel is also provided.
David J. Segelstein passed away on the morning of October 16, 2021 in Boynton Beach, FL. David graduated from Southwest High School in 1967. He was proud to be Drum Major and played a mean trumpet in the band. David attended Columbia University in New York City from 1967-1971 where he graduated with a sociology degree. As a student at Columbia, David was an activist for causes for which he held strong and fervent beliefs.

After college, David attended UMKC Law School from 1972-1975 where he earned his Juris Doctor. After practicing law for a few years, he returned to UMKC to study Physics, earning a Master's Degree in the spring of 1981. He went on to study for his Doctorate at Princeton University from 1981-1985 and was presented with his PhD on October 24, 1986. David spent much of his time while at Princeton at the giant dish antenna in Arecibo, Puerto Rico studying the stars. As it was written in the New York Times, February 9, 1986, "The new pulsar, about 1,500 light years from Earth, was detected by David Segelstein, a Princeton University graduate student."

David also held numerous individual and team member patents during his years at AT&T Laboratories working on technologies still in use today. One day, when his sister Cindy called, David answered "Hi Cindy" to which she replied "Oh, you have caller ID." David responded by saying "Cindy, I am caller ID."

David was passionate about photography, influenced by his father's love of taking photos of his family. David's interest was reignited when he found a Nikkor camera in the back of the cab he drove while a student at Columbia University in NY. He enjoyed photographing all kinds of subjects including astrophotography, but his recent focus was bird photography. He often traveled with his sister Cookie to nature preserves, going as far as Costa Rica in 2018.

David is survived by his greatest joy in life, his son Jonah D. Segelstein and daughter-in-law Michaela Segelstein. He is also survived by his 93 year old mother Lilly Segelstein of Boynton Beach, FL and his loving sisters Cookie Segelstein (Peter Harrow) and Cindy Segelstein Foss along with niece and nephews Emily Lubanko, Zachary Feldman and Isaac Lubanko. He also leaves behind his fiance Sharon Rabinovitz with whom he shared a great love. He was preceded in death by his father, Boris Segelstein (2000).

David left behind a legacy of diligence, curiosity and a passion for learning, hard work and endurance. We miss him terribly.
https://www.louismemorialchapel.com/obituaries/David-Segelstein/#!/Obituary