Southwest High School
Class Of 1967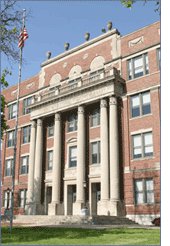 ANNOUNCEMENTS
•

From June 25, 2017 Kansas City Star, here's an article about "the summer of love" fifty years ago in KC. (note: original link has been corrected). http://www.kansascity.com/news/local/article153894614.html

•

Update June 25, 2017 Had fun on June 7 at Waldo Pizza-our annual summer get together-was great seeing some new faces there as well as previous ones. Hope most of you who read this have marked your calendars for the 50th this Sept. Keep watching the site for upcoming info regarding the reunion--looking forward to seeing as many of you there--in the meantime, have a great and safe summer. - Maggie Finkel Gilmore

•

REUNION REMINDER: The Class of 1967 will have its 50th Reunion in 2017! Need more information? Log in to the website, or if you're not a member yet just follow the easy instructions on how to create your profile! We want everyone to come, so if you haven't signed up yet you need to DO IT NOW!

Coming from out of town? MAKE HOTEL RESERVATIONS AS SOON AS POSSIBLE to ensure you can get your preferred location!

We're also looking for help finding classmates who have not joined the website yet. Please check your email for our reunion update and information on how to help locate Missing Classmates (email sent January 15, 2017).